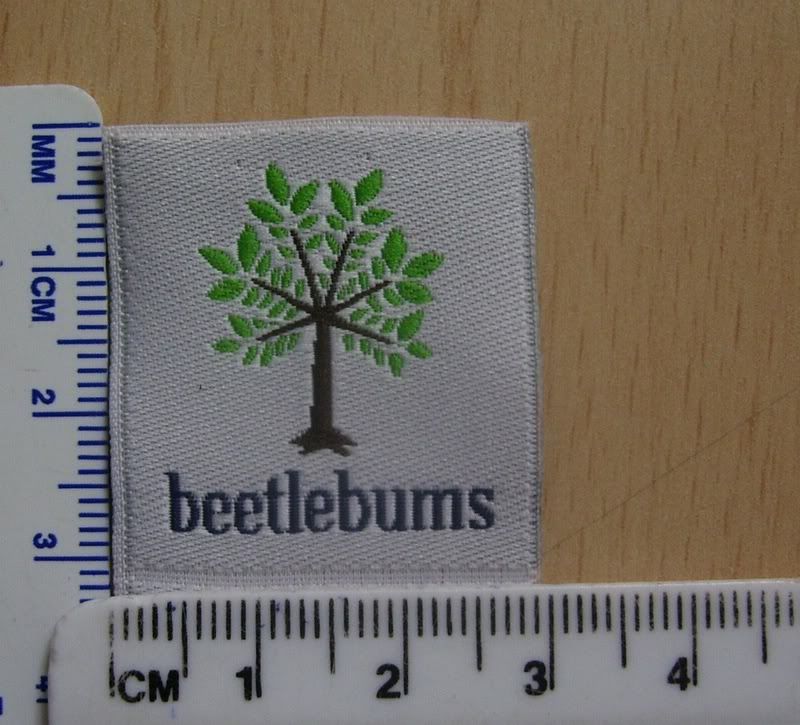 My new labels!!!!!!!!!!! HURRAH!!!
And my latest DIY babywearing feats :)
A wrap conversion using a Storch Leo Marine that I dyed with Procion dyes purple as the straps and inner panel and the feature panel of Earthy Rainbow. It is super supportive and really comfy with the wide wrap style straps and structured padded waist :).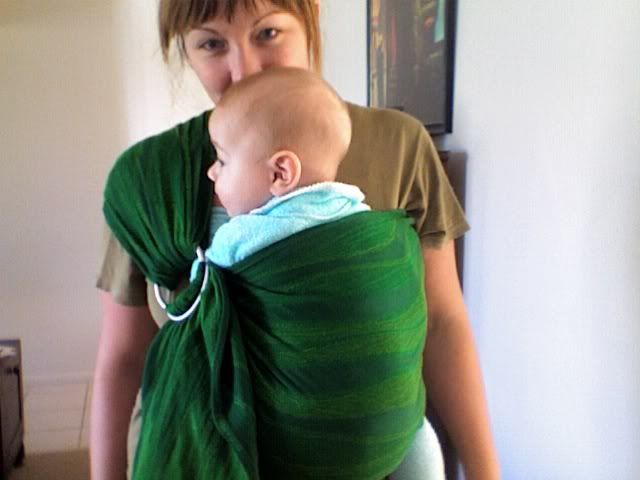 My Forest Green Waves ringsling with a wide pleated shoulder. I really really really LOVE this!!