Ok, here is Mila in action for all of five seconds. I was paranoid, but know that it is always good to see a carrier in action to visualize it on you!
Without further ado...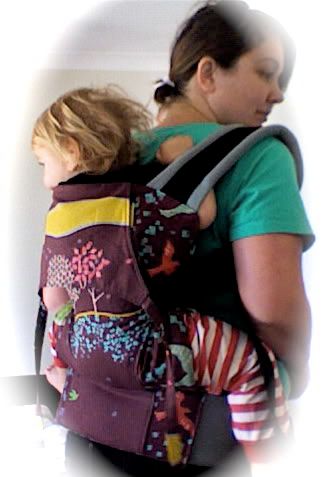 *disclaimer - please dont look at the blurriness, I am getting professional pictures taken verrrrry soon :D
And, here is a Frillybum Beetlebum - due to be stocked on Gossamer Dreams today in celebration of the Nappy Hunt!

ETA - 6.30pm tonight, Frillybum goes live!!